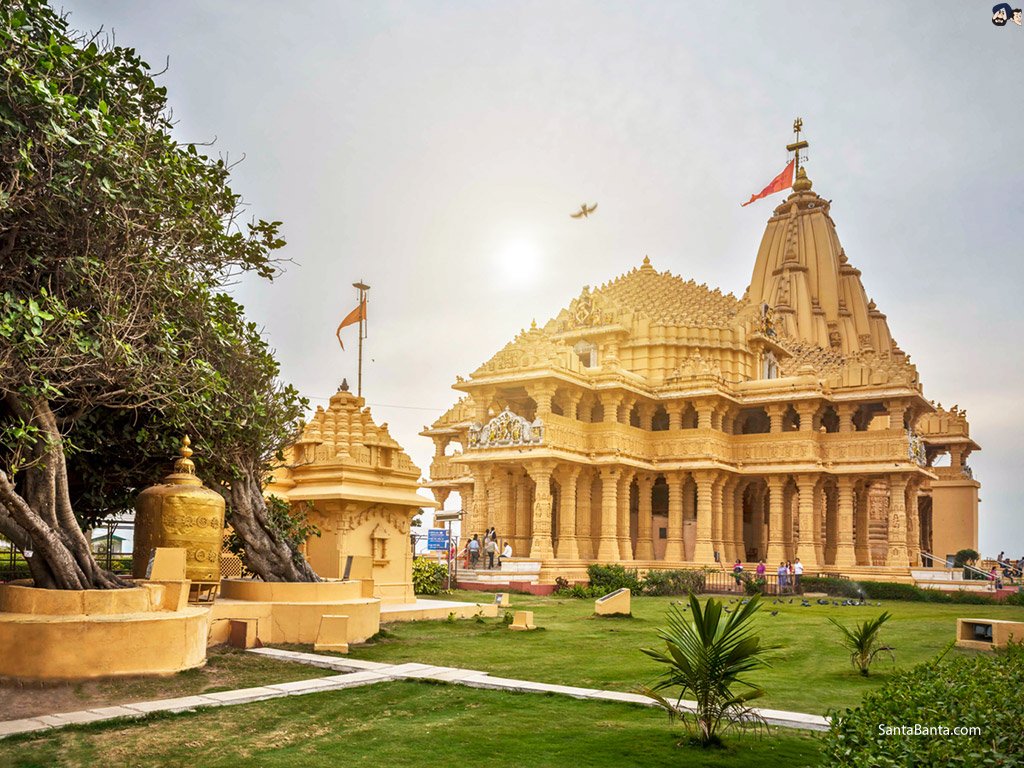 The Somnath Temple was built by Pratishtha King Nag Bhatt II. The temple was constructed for the third time in 815 using a red stone (sandstone) stone. In 1026, Mahmud Ghazni lent the precious jewels and property of Somnath temple.
However as per the Purans, Chandradev built this temple in gold, and handed over the duty of worshipping Lord Shiva to the Sompura Brahmins, who he had crafted especially to worship Lord Shiva and perform religious rituals in the temple.
Since then, this temple has been reconstructed several times. In 'Satyug', Chandradev built the temple in gold, which was built again by Raavan, the king of Lanka in 'Treta yug', this time in silver. After this, Lord Krishna re-built the temple in 'Dwapar yug', this time in sandalwood.
In modern times, the work for the reconstruction of the temple started after India got independence in 1947. The credit for this goes to Sardar Vallabh Bhai Patel, the first home minister of India. The work for re-construction started in 1950 when the mosque present at that site was shifted a little distance away, and the existing structure existing was pulled down. The temple was ready in 1951. The 'pran-pratishtha' ceremony was performed on 11 th May 1951 by the first President of India, Dr. Rajendra Prasad.