Lord Hanuman is one of the most loved deities in the world. In fact, he is believed to be the only living god in current times. People worship Hanuman to grant them several virtues. There are several Hindu texts dedicated to Hanuman, which praise the strength, valour, wisdom, and devotion of Hanuman. These texts are Hanuman Chalisa, Bajrang Baan, Sundar Kaand, among others. Sundar Kaand is not a separate epic though. It is just one chapter in the Ramayana. However, since this chapter deals only with the heroics of Hanuman, many devotees read only this chapter of Ramayana to please Hanuman.
Read About Hanuman Jayanti (birth story) here!
About Hanuman Ji:
Hanuman (birth name, Maruti) was born as a vaanar (ape) to Kesari and Anjana. Many people believe him to be one of the 'Rudra avatars of Lord Shiva. Pawan dev, also known as Vaayu is believed to be his divine father, hence, many times, Hanuman is referred to as 'Pavanputra'.
Read here: Story of Hanuman and Hanuman Janmotsav
                  Hanuman was a great devotee of Lord Rama. He is known for his several virtues like strength, fearlessness, valour, knowledge, intelligence, wisdom, self-disciple, celibacy, and devotion. He is also believed to be the remover of all evils and someone who removes problems from our life. This is the reason; people address him as 'sankat-mochak', which simply means 'remover of obstacles'.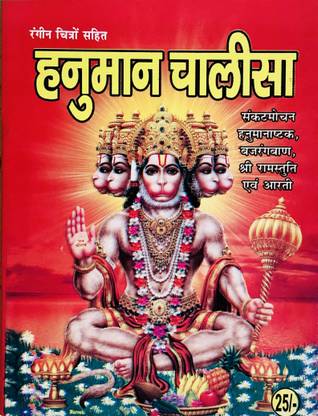 About Hanuman Chalisa:
Written by Goswami Tulsidas Ji, in the 16th century, Hanuman Chalisa is a religious text written in the praise of Hanuman. The text contains 40 verses, hence the name 'Chalisa', which means the number 40.
Read Here: Hanuman Chalisa Lyrics and Meaning
Though in addition to these 40 verses, there are 2 couplets at the beginning and 1 couplet at the end of Hanuman Chalisa.
A legend associated with Hanuman Chalisa:
As per historians, Tulsidas wrote the Chalisa, when Mughal Emperor Akbar had put him in prison. Akbar had heard stories of miracles performed by Tulsidas. So, he summoned Tulsidas to his court and asked him to give a demo. To which, Tulsidas replied, that I am just a servant of Rama, and I don't do anything. Whatever happens' it is done by Rama.
Akbar challenged Tulsidas to show Lord Rama to him. Tulsidas replied that Rama could only be seen with true devotion. This enraged Akbar and he put Tulsidas in prison at Fatehpur Sikri. This is where he wrote it and chanted for 40 days. Suddenly, the fort was attacked by an army of monkeys, who destroyed everything. Akbar realized his mistake and fell at the feet of Tulsidas. He forgave Akbar and asked him to abandon that place immediately. The emperor agreed to his suggestion and shifted his capital to Delhi.
Benefits of chanting Hanuman Chalisa every day: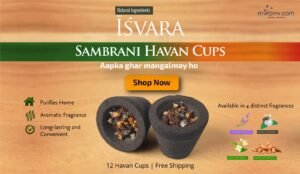 In this 'Kaliyug', Lord Hanuman is believed to be the only awakened god. And whenever remembers him with true heart, he immediately comes to help and removes the obstacles. Daily reading of Hanuman Chalisa please Hanuman and brings you closer to him.
Chanting Hanuman Chalisa has a lot of spiritual significance and offers several benefits to devotees. Some of these are listed below.
1.              All wishes and desires come true: One of the verses in Hanuman Chalisa says, "Ashth siddhi, nav nidhi ke daata, as bar deen jaanki maata'. This is as per a boon given to Hanuman by Jaanki (Sita). Hanuman is the one who can bestow 8 types of siddhis and 9 types of nidhis. So, if a person recites Hanuman Chalisa daily, Hanuman fulfils all his genuine wishes and desires.
2.              Removes fear and negativity: One more verse in Hanuman Chalisa says, "Bhoot pishaach nikat nahin aave, Mahaveer jab naam sunaave". This simply means that by regularly chanting Hanuman Chalisa, no ghost or demon can come near you. Other than evil forces, it also refers to feelings of fear and negativity. By chanting Hanuman Chalisa, one gets the positivity and self-confidence to face any challenge.
3.              Gets freedom from all diseases and pain: One more verse in Hanuman Chalisa says, "Naase rog hare sab peera, japat nirantar Hanumat beera'. This means that is someone worships Hanumat (another name for Hanuman), then the person gets freedom from all diseases and all kinds of pains and sufferings.
4.              Makes you achieve difficult tasks: One more verse in Hanuman Chalisa says, "Durgam kaaj ke jete, sugam anugarh umhare tete". This means that whatever difficult or even seemingly impossible task you have in your hand, it becomes very easy if you have the blessings of Lord Hanuman.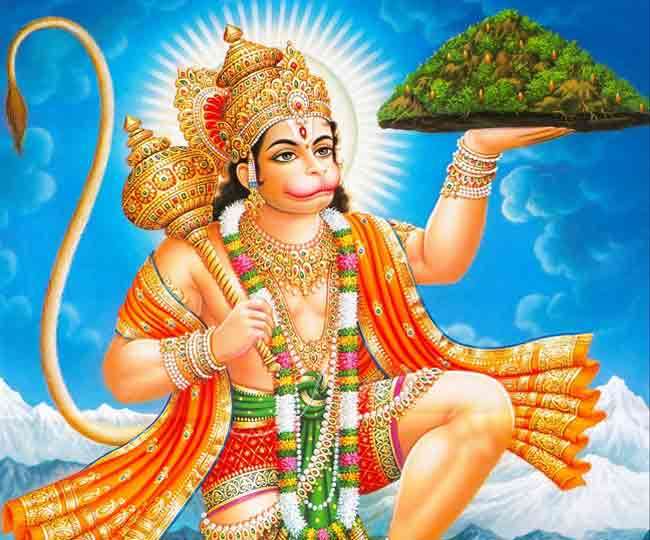 5.              Helps you reach the gods: According to one verse in the  Chalisa, "Ram dwaare tum rakhwaare, hot na aagya binu paisare". This means that Hanuman is the gatekeeper to Lord Rama. And no one can see him without his permission. Daily chanting of Hanuman Chalisa pleases Hanuman and then he may give you entry.
6.              Makes you multi-talented: One verse says, "Vidhyabaan guni aati chaatur, Raam jaah karibe ko aatur". This means that Hanuman is expert in multiple things, and he is always ready to do any work for Lord Rama. If a person chants Hanuman Chalisa daily, then Hanuman infuses all his qualities in the person also.
7.              Helps attain salvation: Towards the end of Hanuman Chalisa, there is a verse that says, "Ant kaal raghuvarpur jaai, jahan janma hari-bhakt kahaai'. This simply means that by chanting Hanuman Chalisa daily, a person can easily attain 'moksha' (salvation), which is the ultimate aim of all souls. So, when a devotee of Hanuman leaves the physical body, he/she gets a place in the supreme abode and is always treated as 'Hari-bhakt'.
8.              Gives happiness and peace of mind: There is a verse in Hanuman Chalisa which says. "Sab such lahe tumhare sarnaa, tum rakshak kaahu ko darnaa". This simply means that all happiness lies in your company. And when you are the protector, then why should I worry? Daily recitation of Hanuman Chalisa gives peace of mind and gets rid of the mess going on in the mind.
The spiritual significance of Hanuman Chalisa:
As per a common Hindu belief, the daily chanting of the Chalisa has several benefits. Just by reading it few times, it can easily be memorized. It can be read by anybody.
                  The proper way of reading the Chalisa is to get up early in the morning, take a bath and wear washed clothes and then read it. If someone wants to read after sunset, the person should properly wash hands, feet, and face before reading the Chalisa. It is believed that if someone chants the Chalisa 108 times on Tuesday or Saturday, then one can get his desire fulfilled.
The spiritual benefits of reciting Hanuman Chalisa are listed below:
1.              Hindus believe that reciting it daily removes the most difficult problems and wards off evil forces and negativity.
2.              Daily recitation helps reduce the effect of Lord Shani. It even helps reduce the effect of "Saade-Saati", which goes on for seven and a half years. People under the effect of Shani get peace of mind when they chant Hanuman Chalisa daily.
3.              For people having nightmares, daily chanting of Hanuman Chalisa and keeping a copy of it under their pillow gives them a sound sleep.
4.              Daily recital of help devotees overcome the trauma of bad experiences and get rid of the karmic effects of the bad deeds done in the past.
5.              Devotees who chant with utmost dedication get the divine protection and blessings of Hanuman, and they never face any obstacles.
6.              Daily chanting of Chalisa provides peace of mind and helps gain control of life. For people seeking enlightenment, chanting daily gives wisdom and spiritual knowledge.
7.              People believe that chanting it can prevent mishaps in life and ensure a safe journey. That is why many people keep an idol of Hanuman in their cars.
8.              Reciting helps people who have fallen into bad company. It helps them reform themselves and walk on the right path.
FAQs:
Q. 1: Where did Tulsidas write the Chalisa?
Ans: Tulsidas wrote it when he was under prison, as per orders of the Mughal Emperor, Akbar.
Q. 2: Which chapter of the Ramayana is completely dedicated to the heroics of Hanuman?
Ans: Sundar Kaand
Q. 3: Is Hanuman still alive?
Ans: As per the Hindu texts, Hanuman is still alive and is present where there is 'Ram Katha' happening. In fact, he is believed to be the only living god in Kaliyug.
Q. 4: Who is the only living god in Kaliyug?
Ans: Lord Hanuman
Q.5: How many verses are there in the Chalisa?
Ans: As the name suggests, there are 40 shlokas (verses) in Hanuman Chalisa. In addition to these 40 verses, there are 2 'dohas' (couplets) at the beginning and 1 couplet at the end of Hanuman Chalisa.