Shakti Peeths are a group of 51 sacred pilgrimage sites associated with the goddess Shakti, the divine feminine energy or power. According to Hindu mythology, these sites are believed to be where the body parts of Sati, the first wife of Lord Shiva, fell after her death. Each Shakti Peeth is associated with a different body part of Sati and has a unique mythology and significance. These pilgrimage sites are important places of worship for Hindus, attracting millions of pilgrims yearly. Many devotees believe that by visiting these sites, offering prayers, and performing rituals, one can receive the blessings of the goddess and fulfill their desires. The Shakti Peeths are considered highly sacred and powerful places, and many believe worshipping at these sites can bring peace, prosperity, and spiritual growth.
The Story Behind the 51 Shakti Peeth
In ancient times, there was a goddess named Sati. She was the daughter of King Daksha and was married to Lord Shiva. However, King Daksha did not approve of their union and did not invite Sati and Lord Shiva to a grand yagna he was hosting.
Sati, feeling insulted, decided to attend the yagna uninvited to confront her father. When she arrived, King Daksha publicly insulted Lord Shiva, causing Sati to become angry and ashamed. She threw herself into the sacrificial fire, killing herself.
When Lord Shiva learned of Sati's death, he became enraged and started to dance the Tandava, the dance of destruction. To calm Lord Shiva down, Lord Vishnu had to use his Sudarshan Chakra to cut Sati's body into 51 pieces scattered across different parts of India.
Each of these pieces is believed to have become a Shakti Peeth, or a sacred shrine dedicated to the divine feminine energy of Shakti. The 51 Shakti Peeths are spread throughout India.
These Shakti Peeths have been places of worship for centuries, where devotees come to pay their respects to the goddess Sati and seek her blessings. Thousands of pilgrims visit the Shakti Peeths each year, especially during the Navratri festival, which celebrates the divine feminine energy of Shakti.
Although the story of Sati and the Shakti Peeths is tragic, it has inspired countless people to seek out the divine feminine energy within themselves and in the world around them. It is a reminder that despite great sorrow and loss, there is still the potential for transformation and renewal.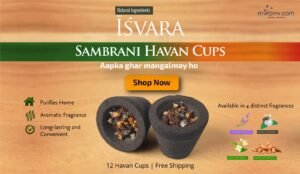 There are 51 Shakti Peeth Name lists with states in Devi Purana.
| | |
| --- | --- |
| Shakti Peeth | Location |
| Mahamaya Shakti Peeth, Amarnath, Jammu and Kashmir | Amarnath, Jammu and Kashmir |
| Fullara Devi Shaktipeeth, in Attahasa, West Bengal | West Bengal |
| Bahula Shakti Peetha, Bardhaman, West Bengal | West Bengal |
| Mahishmardini Shaktipeeth, Bakreshwar, Siuri town | Bakreshwar, Siuri town |
| Avanti, Bhairav Parvat Shakti Peeth, Ujjain, Madhya Pradesh | Bairavparvat Ujjain, Madhya Pradesh |
| Shri Aparna, Bhabanipur Shaktipith, Bangladesh | Bhavanipur, Bangladesh |
| Gandaki Chandi Shakti Peeth, Chandi River | Chandi River |
| Maa Bhramari, Janasthan Panchavati Nasik Shakti Peeth | Janasthaan |
| Kottari, Hinglaj Mata mandir, Karachi | Hinglaj, Karachi |
| Jayanti Shaktipeeth Temple, Bourbhag Village, Bangladesh | Bangladesh |
| Yogeshwari, Khulna district | Khulna district in Bangladesh |
| Jwala or Shakti Siddhida, Kangra, Himachal Pradesh | Kangra, Himachal Pradesh |
| Kalika, Kalighat, West Bengal | West Bengal |
| Kali in Kalmadhav, Amarkantak, Madhya Pradesh | Amarkantak, Madhya Pradesh |
| Khamakya, Guwahati, Assam | Guwahati, Assam |
| Devgarbha/Kankleshwari, Birbhum, West Bengal | Birbhum, West Bengal |
| Sravani, Kanyakumari, Tamil Nadu | Tamil Nadu |
| Chamudeshwari/Jaya Durga, Chamundi Hills, Mysore | Chamundi Hills, Mysore |
| Vimla, Murshidabad, West Bengal | West Bengal |
| Kumara Shakti at Anandamayee Temple of West Bengal | West Bengal |
| Shakti Bhraamari, Ratnavali, West Bengal | West Bengal |
| Shakti Dakshayani, Manasarovar | Manasarovar |
| Gayatri Manibandh, Pushkar, Rajasthan | Pushkar, Rajasthan |
| Uma at Mithila, border of Nepal and India | border of Nepal and India |
| Indraksh, Nainativu, Manipallavam | Manipallavam |
| Mahashira, Guhyeshwari near Pashupatinath Temple | Pashupatinath Temple |
| Bhawani at Chandranath Hills, Bangladesh | Bangladesh |
| Varahi, Panch Sagar, Uttar Pradesh | Uttar Pradesh |
| Chandrabhaga, Junagarh, Gujarat | Junagarh, Gujarat |
| Lalita of Prayag |   |
| Savitri/Bhadra Kali, Kurukshetra, Haryana | Kurukshetra, Haryana |
| Maihar/Shivani, Satna, Madhya Pradesh | Madhya Pradesh |
| Nandini or Nandikeshwari, Birbhum, West Bengal | West Bengal |
| Sarvashail/Rakini on Godavari river banks at Kotilingeswar Temple | Kotilingeswar Temple |
| Mahish Mardini at Shivaharkaray near Karachi of Pakistan | Karachi of Pakistan |
| The Narmada Shondesh, Amarkantak, Madhya Pradesh | Madhya Pradesh |
| Sundari at Sri Sailam (currently in Bangladesh) | Bangladesh |
| Maha Lakshmi at Sri Shail (currently in Bangladesh) | Bangladesh |
| Devi Narayani, Suchindram, Tamil Nadu | Tamil Nadu |
| Suganda of Shikarpur (currently in Bangladesh) | Bangladesh |
| Tripura Sundari, Udaipur in Tripura | Tripura |
| Mangal Chandika at Ujjain | Ujjain |
| Vishalakshi, Varanasi, Uttar Pradesh | Uttar Pradesh |
| Kapalini of Vibash, Medinipur, West Bengal | West Bengal |
| Ambika, Bharatpur, Rajasthan | Rajasthan |
| Uma at Vrindavan/Bhooteswar Temple of Uttar Pradesh | Uttar Pradesh |
| Tripurmalini, Jalandhar, Punjab | Punjab |
| Amba at Ambaji, Gujarat | Gujarat |
| Jai Durga, Deogarh, Jharkhand | Jharkhand |
| Danteshwari, Chattisgarh | Chattisgarh |
| Nabi Gaya, Biraj, Jaipur | Jaipur |