The 12 Jyotirlingas are considered to be the most sacred abodes of Lord Shiva, the Hindu deity known as the destroyer of evil and the creator of the universe. These Jyotirlingas, which are believed to radiate divine light, are scattered across different parts of India. Pilgrims from all over the world visit these sacred sites to seek blessings, attain spiritual enlightenment, and experience a deep sense of devotion. In this article, we will explore the significance of the 12 Jyotirlingas, their locations, and the legends associated with them.
Somnath Jyotirlinga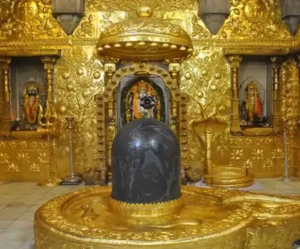 Somnath Jyotirlinga, located in Gujarat, is one of the most sacred and revered pilgrimage sites in India. It is believed to be the first among the 12 Jyotirlingas, representing the powerful presence of Lord Shiva. The temple has a rich history and has witnessed destruction and reconstruction several times. Despite the turbulent past, the temple stands today as a symbol of resilience and devotion, attracting millions of devotees who seek blessings, spiritual solace, and a profound connection with Lord Shiva. The serene ambiance, magnificent architecture, and the divine aura of Somnath Jyotirlinga make it a must-visit destination for pilgrims and spiritual seekers.
Know More:- Where is Somnath temple situated
Mallikarjuna Jyotirlinga
Mallikarjuna Jyotirlinga, situated in Srisailam, Andhra Pradesh, is believed to be the site where Lord Shiva and Goddess Parvati got married. The temple, surrounded by picturesque landscapes, attracts devotees with its magnificent architecture and serene ambience.
Mahakaleshwar Jyotirlinga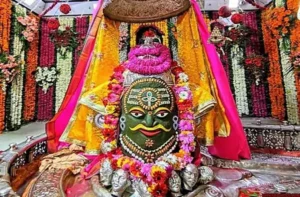 Located in Ujjain, Madhya Pradesh, Mahakaleshwar Jyotirlinga is one of the most revered and ancient shrines dedicated to Lord Shiva. It is believed that a glimpse of the Jyotirlinga can grant liberation from the cycle of birth and death.
Omkareshwar Jyotirlinga
Omkareshwar Jyotirlinga, situated on an island in the Narmada River, Madhya Pradesh, is associated with a unique mythology. The temple's lingam is said to resemble the sacred syllable "Om," signifying the omnipresence of Lord Shiva.
Kedarnath Jyotirlinga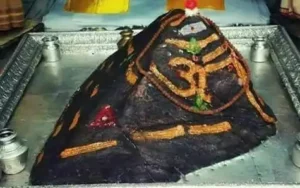 Perched at an elevation of 3,583 meters in the breathtaking Himalayan range of Uttarakhand, Kedarnath Jyotirlinga is considered one of the holiest shrines in Hinduism. It is believed to be the place where Lord Shiva absolved Pandavas of their sins after the Kurukshetra war.
Bhimashankar Jyotirlinga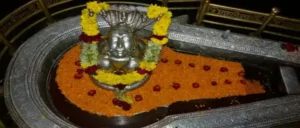 Nestled amidst the picturesque Sahyadri Mountains in Maharashtra, Bhimashankar Jyotirlinga holds immense spiritual significance. The temple's architecture showcases intricate carvings and sculptures that attract both devotees and art enthusiasts.
Kashi Vishwanath Jyotirlinga
The Vishwanath Jyotirlinga, located in Varanasi, Uttar Pradesh, is revered as the holiest of all Jyotirlingas. The city of Varanasi itself holds great spiritual importance, and the temple dedicated to Lord Vishwanath attracts millions of devotees every year.
Know More:- Kashi Vishwanath Temple History
Trimbakeshwar Jyotirlinga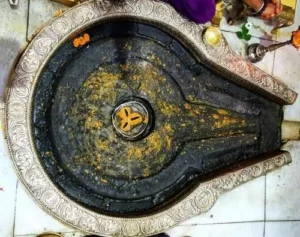 Trimbakeshwar Jyotirlinga, nestled in the town of Trimbak in Maharashtra, is famous for its unique feature. It is the only Jyotirlinga that has a representation of Lord Brahma along with Lord Vishnu and Lord Shiva.
Vaidyanath Jyotirlinga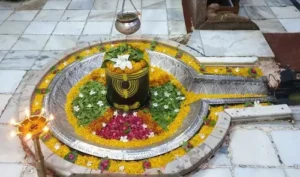 Located in Deoghar, Jharkhand, Vaidyanath Jyotirlinga is associated with a famous legend from the Hindu epic, Ramayana. It is believed that Lord Vishnu's Sudarshan Chakra destroyed the body of the demon king Ravana at this very place.
Nageshwar Jyotirlinga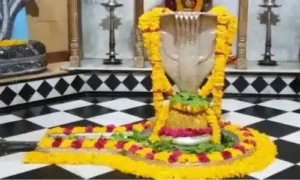 Situated in Dwarka, Gujarat, Nageshwar Jyotirlinga holds a significant place in Hindu mythology. The temple complex showcases magnificent architecture and is surrounded by the serene beauty of the Arabian Sea.
Rameshwar Jyotirlinga
Rameshwar Jyotirlinga is located on the island of Rameshwaram in Tamil Nadu. It is believed to be the place where Lord Rama prayed to Lord Shiva and sought his blessings before building a bridge to Lanka to rescue his wife, Sita, from the demon king Ravana.
Grishneshwar Jyotirlinga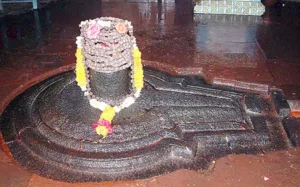 Grishneshwar Jyotirlinga, situated near the Ellora Caves in Maharashtra, is known for its captivating architecture and spiritual aura. It is believed that the temple was reconstructed by a devout woman named Ahilyabai Holkar in the 18th century.
Conclusion
The 12 Jyotirlingas hold immense religious significance and are revered by millions of devotees worldwide. Each of these sacred abodes carries its own unique mythological stories and architectural marvels. A pilgrimage to these holy sites not only offers spiritual solace but also allows individuals to witness the rich cultural heritage of India. Embark on this spiritual journey, seek the blessings of Lord Shiva, and experience a profound sense of devotion.
Know MoreL:- Top 10 Temples in Puri: Explore Divine Abodes
FAQs (Frequently Asked Questions)
Q: Can anyone visit the 12 Jyotirlingas, irrespective of their religion?
A: Yes, people from all religions are welcome to visit the 12 Jyotirlingas and seek blessings.
Q: Are there any specific rituals or ceremonies associated with the Jyotirlingas?
A: Yes, each Jyotirlinga has its own set of rituals and ceremonies that devotees can participate in.
Q: Are there any nearby attractions or places of interest near the Jyotirlingas?
A: Many of the Jyotirlingas are located in regions rich in natural beauty and historical landmarks, providing visitors with additional attractions to explore.
Q: Is it necessary to visit all 12 Jyotirlingas in one trip?
A: No, pilgrims can visit the Jyotirlingas individually or in smaller groups based on their preference and convenience.
Q: Can I take photographs or videos inside the Jyotirlinga temples?
A: Photography and videography policies may vary from temple to temple, so it's advisable to check the guidelines before