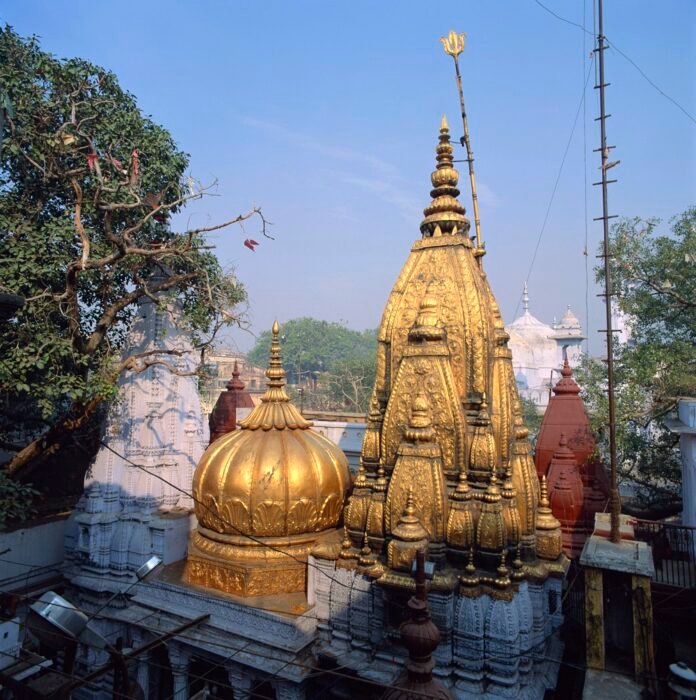 By Air: The nearest airport is Varanasi Airport, which is about 22 km away from the temple. There is a direct daily flight connection between Varanasi and other major cities. Taxis are available from the airport to the temple.
By Train: Varanasi is an important and major rail junction. It is connected to all major cities across the country via a rail network. The railway station of Varanasi is just 4 lm away from the temple. Buses and rickshaw are available.
By Road: Varanasi is connected to all major cities. The nervy cities are: Allahabad (128 km), Lucknow (286 km), Kanpur (330 km), and Agra (565 km), among others.
Nearest Railway, Nearest Airport to reach Kashi Vishwanath Temple   
Railway stations: Varanasi city is well connected by railway, and the temple itself is close to a number of railway stations. Varanasi City station is just 2 km away, and Varanasi Junction is around 6 km from the temple. Mughalsarai Junction station is the farthest at 17 km, but there is also Maduadih station around 4 km away. Most of these stations are well-connected to India's major metros.
Airport: The Lal Bahadur Shastri Airport in Babatpur, Varansi is well-connected to Indian metros such as Delhi and Mumbai. Interconnecting flights are available from Delhi airport. So, tourists coming from other Indian cities or abroad can reach the Delhi domestic airport and board a flight bound for Varanasi. From Lal Bahadur Shastri Airport, the temple of Kashi Vishwanath is about 20-25 kilometres away. Tourists can hire a taxi, cab or any other mode of public transport to reach the temple.
By road: Varanasi has a wide and expansive road network, with frequent private and public buses and other road transport services to all major cities and towns in Uttar Pradesh. The temple can be reached by autorickshaw or taxi, along Vishwanath Gali, a lane popular in Varanasi for its shops that sell sweets, puja items, clothes and fashion jewelry.