Lakshmi Pooja 2022
Lakshmi pooja is an important festival within the Diwali celebrations. Among all the festivals of Hindus, Diwali holds the most significance. Many people treat Diwali as the beginning of a New Year also. The 5-day long festival which includes Dhanteras and Lakshmi pooja signifies the victory of good over evil, light over darkness, and knowledge over ignorance, prosperity and wealth The festival of Diwali also teaches us many virtues sacrifice, love, and humility. It acts as a lighthouse for us and shows how to respect our parents, love our brothers, and take care of the state as a king.
Diwali, Dhanteras & Lakshmi Pooja
Diwali is one festival, which is celebrated by Hindus, Jains, Sikhs, and even some sects of Buddhists. There are many stories behind celebrating Diwali, but the main story is related to the Hindu religion. As per the legend, during the Treta yuga, there was a king named Dashrath, who ruled over Ayodhya. He had 4 sons. His eldest son, Rama, who is believed to be the incarnation of Lord Vishnu, was a very devoted son. To honour the words of his father, King Dashrath, he happily agreed to go to the forest on exile, along with his wife, Sita and brother, Lakshaman. While they were in exile, the king of Lanka, Raavan, kidnapped Sita and took her to Lanka. Rama, with the help of his brother and Sugreev, (the monkey-king), attacked Lanka and defeated Raavan. Ram killed Raavan and freed Sita. After this, Rama returned to Ayodhya, amidst a great welcome by the people. Since it was a night of Amavasya; people lit many diyas to illuminate the night. Since then, the festival got associated with lights.
How is Diwali celebrated?
Diwali is a 5-day long festival. But the excitement can be seen in the hearts of the people and the market much earlier. People look forward to the festival with excitement. The shopkeepers maintain a proper supply of goods in their shops. People start cleaning their homes, shops, or offices and decorate them. People buy new clothes, sweets, and crackers. While ladies and children make rangoli outside their houses, other family members decorate the house with lanterns and other decoration items. The temples are also given a special decoration.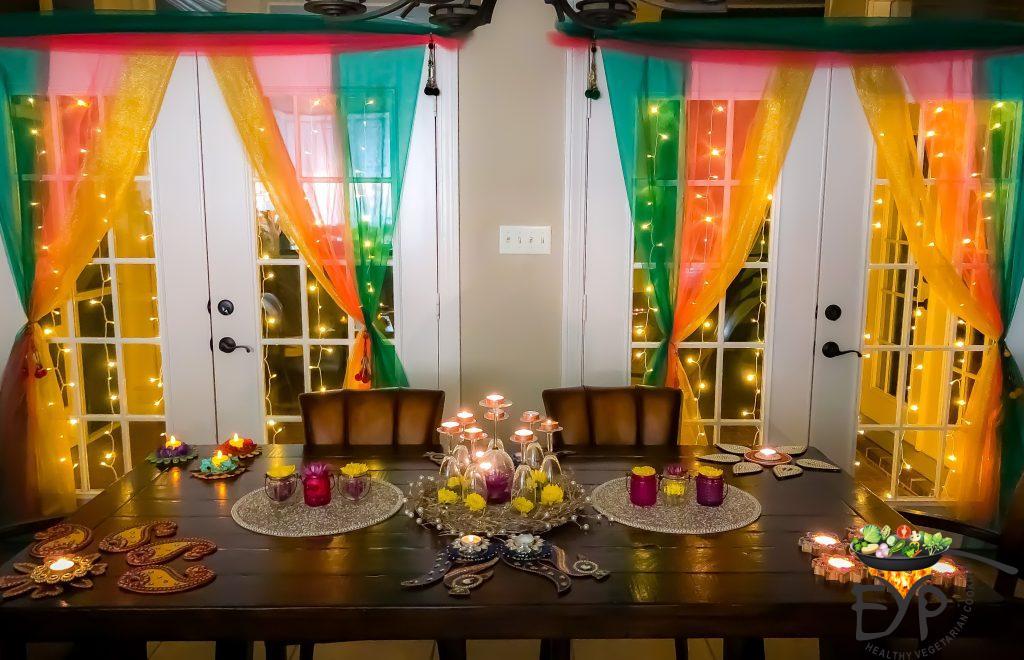 Source: https://www.enhanceyourpalate.com/wp-content/uploads/Festive-Diwali-Decorations-1024×660.jpeg?v=1569160791
The festivities start with Dhanteras, where people visit markets and buy utensils, gold and silver articles, vehicles, or electronic goods. Buying these items on Dhanteras is considered auspicious. Dhanteras is followed by Narak Chaudas or Roop Chaudas, also called Chhoti Diwali. The third day is the day of Maha Lakshmi Pooja. This is the main day of Diwali. On this day, people wake up and early and go to the market to buy sweets, fruits, and flowers. They make garlands using marigold flowers and mango leaves. These garlands are tied on the main entrance and the doors of all rooms.
How is Lakshmi Pooja done in 2022?
The Lakshmi Pooja is done as per the muhurat for Pooja. This year, in 2022, the muhurat for Lakshmi Pooja is for 1 hour and 34 minutes from 07:23 PM to 08:57 PM. As the evening approaches, all the members of the family take a bath again and wear new clothes, which are mostly traditional. Gents wear traditional kurta-pyajama or dhoti-kurta, and ladies wear traditional saree, suit, or lehengas. The whole family joins the Lakshmi Pooja.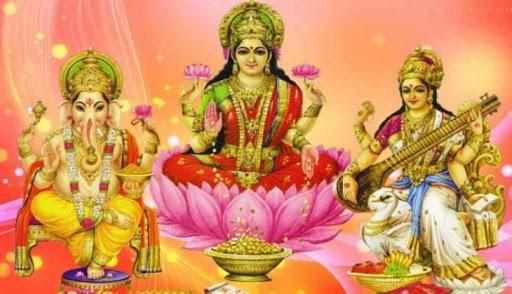 The people worship Lord Ganesha, the first-among-the-gods, kalash (which is believed to be a form of Lord Vishnu), Maan Lakshmi, goddess of wealth, and Maan Saraswati, the goddess of knowledge and literature. People offer sweets, fruits, and candy toys to these deities. In some places, people belonging to the business community worship Lord Kubera, who is believed to be the custodian of wealth in heaven. So, they worship their books of accounts and pen. For the business community, Diwali is the start of a new financial year. So, they buy new books of accounts, and pens which are also worshipped.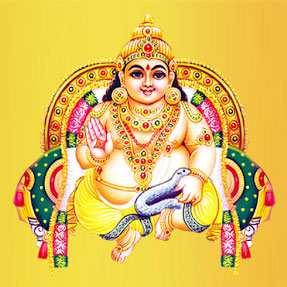 Source: https://www.rudraksha-ratna.com/uploads/files/9731969924.jpg
After the Pooja, people perform the aarti of Maa Lakshmi. The younger members of the family touch the feet of their elders and seek their blessings. The elders bless them with gifts and money. After this people lit diyas and place them all over their house. After this, the kids go out and burn crackers, while the elders go and meet their friends and relatives. They exchange sweets and other gifts. Most business owners give gifts or Diwali bonuses to their employees. This day is a gazetted holiday across India. The lakshmi pooja is performed in shops and offices as well.
Diwali in Bengal:
Unlike other places where the Diwali rituals focus on Goddess Lakshmi, in Bengal, the Diwali rituals focus on Goddess Kali, the goddess of war. While elsewhere in India, people celebrate Dussehra, in Bengal people celebrate Navratri and Durga Pooja, where they worship Goddess Kaali, who is one of the many forms of Goddess Durga.
Diwali in other religions:
Apart from Hindus, Diwali is celebrated by the Jain and Sikh community as well, though there is some difference in the way they celebrate, and the story associated with it. The names are also different.
Diwali in Jainism:
People belonging to the Jain religion, celebrate Diwali as "Mahaveera Nirvana Divas". As per the belief in Jainism, it was on this day, that Mahaveer Swami who was the 24th Tirthankara (religious guru) of Jain religion attained final nirvana, after leaving the physical form. On this day, people following the Jain religion go to temple and worship Mahaveer Swami by lighting diyas and sing hymns in his glory. Many people fast on this day and donate for charity.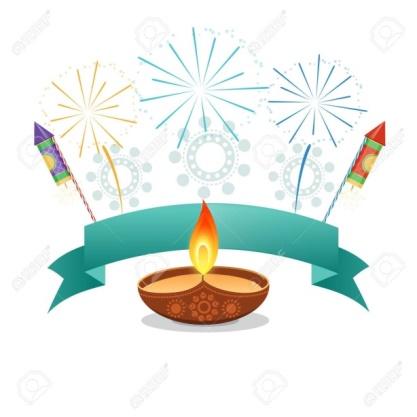 Source:https://previews.123rf.com/images/pinnacleanimates/pinnacleanimates1310/pinnacleanimates131000116/22817502-diwali-diya-with-sparkling-crackers.jpg
Diwali in Sikhism:
When it comes to the Sikh religion, the Sikhs celebrate Diwali as "Bandi Chhor Divas". The story behind this is related to the sixth guru of the Sikh religion, Guru Hargobind. The then Mughal Emperor, Jahangir had imprisoned him in Gwalior Fort. It was on this day, the Guru Hargobind was released from imprisonment.
However, Guru Hargobind refused to leave until 52 other Hindu kings were also released from Jahangir's captivity. Jahangir allowed him to carry as many kings as he could hold on to his robe. For this reason, Guru Hargobind arranged for a special robe, which had 52 tails, allowing him to take all 52 prisoners with him. This is how; Guru Hargobind ensured release of 52 Hindu kings on the day of Diwali. Since then, the Sikhs celebrate the day of Diwali as "Bandi Chhor Divas" (The day of liberation). On this day, Sikhs visit gurudwara and offer ardas (prayers) to their gurus. They light diyas and burn crackers.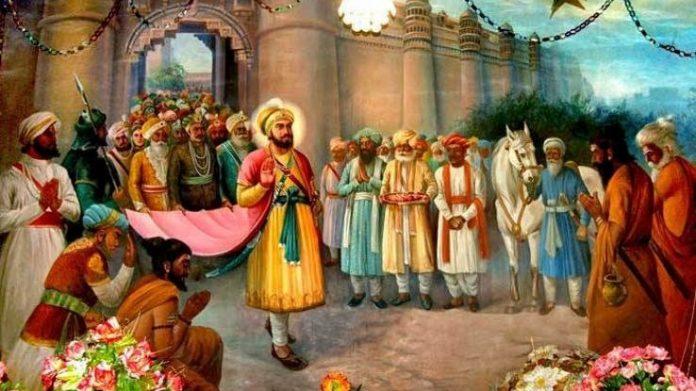 Source: https://static.theprint.in/wp-content/uploads/2019/10/Sikh-guru_edited-696×391.jpg
Final words:
Diwali is one festival, which is celebrated by Hindus across India. Apart from Hindus, Jains and Sikhs also celebrate Diwali. Apart from India, Diwali is celebrated in Nepal, Sri Lanka, Mauritius, Fiji, Indonesia, Thailand, Malaysia, and United Kingdom.
---
FAQs:
Q. 1: Why did Lord Rama go to the forest?
Ans: Lord Rama was a devoted son. He agreed to go to the forest to honour the words of his father, King Dashrath
Q. 2: In Bengal, which goddess is worshipped during Diwali?
Ans: Goddess Kaali, who is a form of Goddess Durga.
Q. 3: How do Jains celebrate Diwali?
Ans: Jains celebrate Diwali as "Mahaveera Nirvana Divas". As per their belief, it was on this day, Mahaveer Swami attained final nirvana.
Q. 4: What is Bandi Chhor Diwas?
Ans: As per Sikh religion, on this day, Guru Hargobind gained freedom, along with 52 other kings from the imprisonment of Mughal Emperor, Jahangir. This day coincides with the day of Diwali. Hence, Sikhs celebrate Diwali as Bandi Chhor Diwas.
Q. 5: Which all countries celebrate Diwali?
Ans: Other than India, Diwali is celebrated in Nepal, Sri Lanka, Mauritius, Fiji, Indonesia, Thailand, Malaysia, and United Kingdom.
Related Post:
Diwali 2021 in India- Date, History, Significance
20 Diwali decoration ideas for Home & office
20 Best Diwali Wishes to share with love ones with images
30 English Diwali Wishes, Quotes and Images
Happy Diwali 2021 – Wishes, Quotes & Images to share
Rice Rangoli Designs For Diwali and Other Festivals
20 Best Diwali Rangoli designs to adorn your home
Diwali 2021: मां लक्ष्मी की आरती के साथ करें दिवाली की पूजा